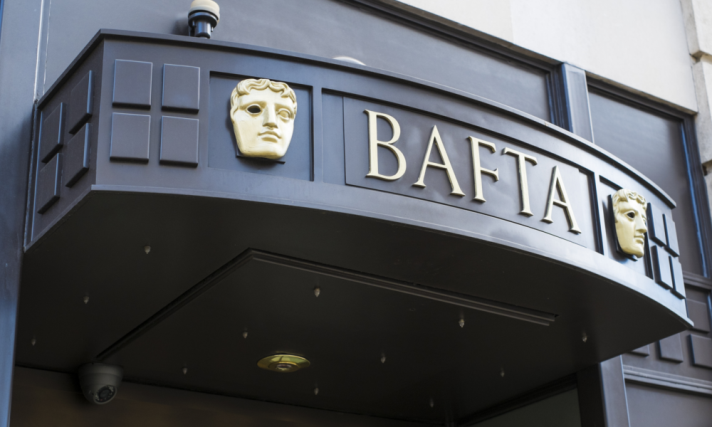 BAFTA Bolsters VR Advisory Group with new Appointment
Leader in enhanced reality entertainment named Official Partner of BAFTA; PlayFusion CEO and CTO Mark Gerhard appointed to BAFTA Virtual Reality (VR) Advisory Group. 
PlayFusion, an emerging leader in enhanced reality entertainment, has announced that it has been selected by BAFTA, the British Academy of Film and Television Arts, to become an Official Partner of BAFTA. In addition to the partnership, PlayFusion CEO and CTO Mark Gerhard was elected to the BAFTA VR Advisory Group.
Headquartered in Cambridge, the tech nirvana of the UK, PlayFusion is a multi-award-winning technology company that is pioneering the future of enhanced reality entertainment. Powered by leading edge proprietary computer vision technology, the Enhanced Reality Engine™ seamlessly integrates physical and digital worlds, allowing the next generation of creators, storytellers and entertainers to deliver truly magical, compelling experiences. PlayFusion's flagship creative IP, Lightseekers, is one of the fastest growing TCG titles.
"We're honoured to partner with BAFTA, the hallmark for eminence within the creative industries," said Mark Gerhard, CEO and CTO of PlayFusion. "BAFTA has always celebrated innovation and excellence within the entertainment universe and our union with BAFTA will help accelerate the awareness and adoption of new technologies and innovations available to consumers."
As a member of the BAFTA VR Advisory Group, Mark Gerhard will collaborate closely with some of Britain's top visionaries and thought leaders in the technology and games industries. As PlayFusion continues to push the limits of what its Enhanced Reality Engine™ will deliver for the future of entertainment, Mark will provide valuable insights and leadership to the Advisory Group, helping ensure shared knowledge opportunities for the association and UK's emerging digital technology sector.
"Augmented and virtual reality content creators are playing a key role in the games and entertainment industries," said Emma Baehr, Director of Awards & Membership, BAFTA. "At BAFTA we envision a world where everyone's life is creatively enriched through excellent work in film, games and television. Our partnership with PlayFusion, a leader in enhanced reality, ensures we're working towards this vision."
For nearly a decade, the team behind PlayFusion has built spectacular and compelling virtual worlds to delight and entertain communities around the world. With PlayFusion's Enhanced Reality Engine™, now for the first time, the real world can actually be more interactive, beautiful, compelling and social than virtual worlds.
"PlayFusion pioneered the veritable engine bridging leading-edge creativity with seemingly magical technical innovation," Gerhard went on to say. "Our mission is to enhance the way people enjoy entertainment and to empower storytellers to seamlessly weave their narrative into the world around us. We look forward to joining forces with BAFTA to help make this more of a reality for fans throughout the UK."