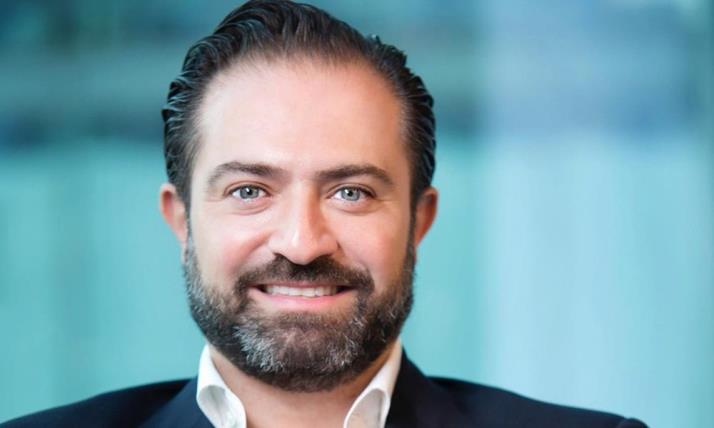 A CEO for the Modern Age of Marketing and Design
Established in 2006, Brand Lounge has swiftly settled itself as one of the leading branding consultancy agencies in the Middle East. This success falls on the shoulders of Hasan Fadlallah, who has spear-headed the firm since its inception. In June, CEO Monthly Magazine named Hasan as the CEO of the Year for 2018, for his extraordinary contribution to the marketing and design sectors. On the back of his win, we spoke to Hasan to find out how he has driven the firm to the outstanding heights it celebrates today.
With over 20 years of experience in the sector, Hasan has long been at the heart of branding developments in the Middle East. From overseeing the introduction of energy drinks to the region, to guiding the merger of Sanofi and Aventis into a global pharmaceutical brand – he has made an undeniable mark on the worldwide corporate landscape. By all regards, Brand Lounge has capitalised on the remarkable reputation of its CEO, becoming – undoubtedly- an undisputed leader in brand consultancy throughout the region.
Hasan's career started when he graduated from the Lebanese American University in Beirut with a Bachelor's degree in Business Marketing. From there he moved to Dubai and joined D'Arcy as a brand builder, later becoming the Deputy General Manager for Publicis, where he honed his skills in creating, introducing, developing and nurturing brands. Whilst at Publicis, he learned how to manage a service-based business – the first important step to what would eventually become Brand Lounge.
Brand Lounge was, fundamentally, designed to help companies develop robust, differentiated brand strategies. Hasan explains further, "we help design human-centric visual identities and deploy inside-out traditional and digital branding experiences. Our proven strategy-led methodology takes our clients on a voyage of discovering, uncovering & differentiating their businesses and brand." Brand Lounge conducts, essentially, an in-depth study of a client's business profile and sculpts a bespoke brand identity that distinguishes them as unique and individual. The importance of clear brand identity cannot be overstated in the modern age – as companies fight for something that sets them apart from the crowd.
"I have always believed that the secret to success in any business – and typically a service-based one- is in building a high-performance culture that is based on mutual respect, professionalism, ownership and co-creation."
A large part of the continued success of Brand Lounge is down to a unique team dynamic and culture. Hasan continues on the importance of this often over-looked element of business, "Culture is at the heart of our focus for business growth & leadership. Our team fully endorse our corporate values and beliefs which make us all aligned under key principles. We value diversity as the cornerstone of our thinking and culture."
Naturally, team diversity brings an altogether different set of problems to management. We asked Hasan how he balances a team made of vastly different people; "People management is the trickiest part of the business formula. There are no set rules when dealing with a diverse team. I believe that the best leaders are those who are capable of balancing between the functional areas of human capital management (expertise, performance, efficiency) and the psychological, societal and emotional needs of the team. We expect people to be like us: fast, rational, passionate; while the best revelation is to understand and appreciate that each team member is unique and good in his own way."
"My motto in life says it all: "Nothing worth having comes easy" – I have that written all over my main office wall. It is a constant and daily reminder that great results are the outcome of great efforts, sweat, blood and tears. Your best wins are those that normally come after a great loss, use that loss; that failure, to stop, think, plan and execute in confidence."
Whilst they have employed a focus on the Middle East, Brand Lounge have organically grown a client base around the world. Hasan says that the plan is to reach India later this year, and Turkey in 2019. This global expansion lies at the centre of Hasan's ideas for the future of Brand Lounge, and how he plans to further their lead against potential competitors, "I am on a five-year plan, one that I truly believe will set us completely apart from our industry peers, and position us further as a leading go-to branding consultancy and a noteworthy player globally. For that we will geographically expand; India first, followed by Egypt in 2018. In 2019, we will go to Turkey and target other markets."
"Saudi Arabia and the UAE will always remain our regional focus and home to many brands we created, nurtured and still maintain. We see our role advancing more towards supporting governments in their transformation to target citizens and the public sector. Further, we aim to launch a series of digital services and advance our existing digital propositioning and value offering via our branded digital unit called #BLdigital. Also, we are in the process of building a fast-paced cost-effective branding solution for start-ups."
Brand Lounge acts as the ultimate testament to Hasan Fadlallah's considerable abilities as a leader and CEO. Its position at the forefront of the sector, and its continued growth into new markets resulted in Hasan being recognised as the CEO of the Year for 2018 by CEO Monthly Magazine. There are few individuals around the world who have made more of an impact in the design and marketing sectors.
Company: Brand Lounge
Address: Dubai Design District, Bldg 6, Office 209B
Dubai, United Arab Emirates
Website: brandloungeme.com
Telephone: 00971 4 434 7152