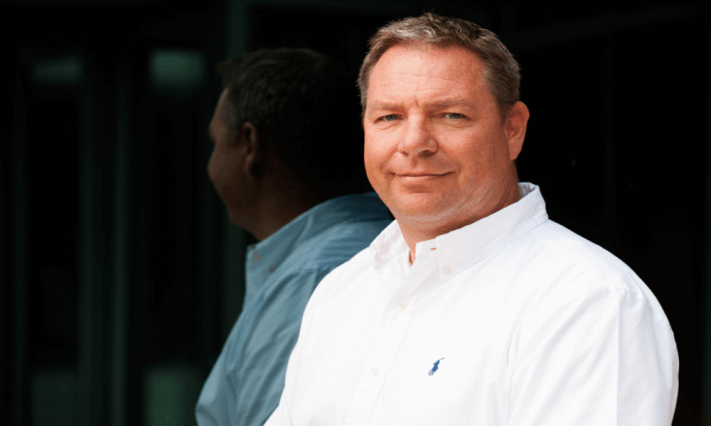 Batavia Biosciences focuses on accelerating the transition of biopharmaceutical product candidates from discovery to the clinic with improved success and lower cost. The firm is people's flexible partner to rely on at all stages of biopharmaceutical process development. Menzo Havenga outlines the biopharmaceutical sector, and describes the services that the company offers.
Batavia employs state-of-theart laboratory infrastructure both in Netherlands (Leiden) and USA (Boston) and is well equipped to develop any biopharmaceutical, be it an antibody, recombinant protein or vaccine from early discovery all the way through to clinical manufacturing. Batavia is proud to have assembled a world class R&D organization (over 100 FTE) that knows the challenges associated with biopharmaceutical product development, which it leverages to provide solutions to its sponsors. Next to its capabilities and knowhow Batavia also develops a range of unique tools and technologies that facilitate the development and manufacturing of biopharmaceuticals at reduced cost and accelerated timelines.
The market for biopharmaceuticals, i.e., medicines made via biotechnology, has exploded over the last two decades with current annual sales of about 125 billion USD for recombinant proteins and antibodies and approximately 30 billion USD for vaccines. These medicines have a massive impact on human health, providing life saving and improving treatments for diseases ranging from cancer, haemophilia, diabetes to infectious disease. Examples of block buster products (sales over 1 billion USD annual) include erythropoietin (treatment anemia; 10 billion USD), insulin (treatment diabetes; 10 billion USD), remicade (treatment arthritis, 5 billion USD), Prevnar, (prevention diphtheria 2 billion USD), and gardasil (prevention cervical cancer; 2 billion USD) to name but a few.
The enormous sales success and societal impact of these medicines fuel the research and development to discover novel products and to date annually 65 billion USD is globally spent on the development of new and improved versions of biopharmaceuticals. Based on the number of novel compounds in development, the USA represents by far the most active market (±4000 compounds), followed by Europe (±2000 compounds), Japan (±500 compounds) with another ±3000 compounds for the rest of the world.
From the annual 65 billion USD flowing into R&D, by far the biggest portion (60 billion USD) is consumed by clinical trials. Here, regulations stipulate that the safety and efficacy of new biopharmaceuticals must be thoroughly investigated in controlled human clinical studies before market authorization can be obtained. Clinical testing is performed in three stages whereby the candidate biopharmaceutical product is first tested for safety (phase 1; tens to hundreds of individuals), followed by testing for efficacy (phase 2, hundreds to thousands of individuals), and finally for combined safety & efficacy in large patient cohorts (phase 3; many thousands of patients). The remaining annual R&D spend of about 5 billion USD is to develop the manufacturing process for these novel biopharmaceuticals, such that they can be produced to the highquality standards demanded but also at an affordable price. It is in this field that Batavia Biosciences is active, offering its capabilities, knowhow and experience to biotech companies, internationally operating large pharma and not for profit organizations including academia, government philanthropic and charitable organizations.
Menzo starts off by telling us how it feels to have been selected as CEO of the Year 2017 in Netherlands, and describes his responsibilities as CEO. He is quick to praise his staff and the teamwork which leads to his, and therefore the company's ultimate success.
"Honestly, I am proud to have been selected CEO of the year 2017 in the Netherlands as it reflects on Batavia's success. Clearly, the success of Batavia can only be achieved by working hard together and therefore I see the award as an external token of appreciation for the work done by all Batavia employees."
Batavia Biosciences is managed by the Executive Management team consisting of Menzo and his business partner Chris Yallop (COO & CSO). His responsibilities as CEO are grouped in five distinct areas, i.e., (i) shareholders communication, (ii) company financing, (iii) merger & acquisition, (iv) public relations and public affairs, and (v) ambassador in business acquisition. Belowis n a brief description of the tasks that are part of these responsibility areas. He refers to his leadership style and responsibilities, and what he does to get the best out of his staff.
"In my role as CEO I am responsible for delivering the financial year-end report, as well as delivering next year's company budget for approval by the shareholders. Part of that process involves the development and communication about the companies, short, mid, and long-term strategy. As technical innovation development is also an integral part of the company's revenue strategy this area is also under the CEO responsibility. Working closely with clients and colleagues, I maintain active and close contact with multiple financial institutions to enter into debt financing agreements (and reporting thereof), which is one of the most important financial instruments used to date to support company growth.
"Additionally, travelling across the globe, I scout the world for new technologies. Based on their uniqueness, level of development (market readiness) and technological promise I enter into technology evaluation, license option- or straight license agreements in order to add the most exciting novel innovations to the portfolio of Batavia. Naturally, I scout also for organizations that could further propel Batavia company growth beyond the long-term organic company growth model."
A versatile and adaptable CEO, Menzo also participates in a number of committees, varying from the clinical development board, scientific review board, and the entrepreneur board in order to maintain and expend his network and for business intelligence purposes. He presents the company in business conferences and in the (international) scientific and entrepreneurial society.
"As an ambassador in acquisition, I am mostly involved in maintaining the excellent relationship the company has with its many clients as well as being a source for M&S commercial lead development."
Following on from discussing his leadership style, Menzo goes into further detail about how he manages his staff, and what key principles he adheres to when creating a thriving and relaxed, but also professional working environment.
"With every project successfully completed Batavia staff become more valuable and as such the company puts an effort to create for its employees a professional, exciting, fun, and challenging environment in which people can decide to further develop themselves at their own pace. Batavia is proud on its extremely low personnel turn over (<2%) and has in place a number of instruments to retain talent. These instruments naturally include a competitive remuneration system.
"The key principles in managing our staff are based on a win-win system. To explain: every job profile at Batavia is build-up by a specific set of core competences required to execute that specific job. The core competences are further defined being either skill competences (accuracy, independent working, etc) or leadership competences (coaching, self-awareness, etc). The yearly evaluation cycle includes a detailed review of every skill-leadership competence in relation to the job profile and hence results in a detailed and transparent picture on job aspects well mastered or job areas that could need improvement. An integral part of the yearly evaluation cycle is to also mutually set goals for the next year that can include training on for instance core competences that need improvement. This process ensures that employees learn about their job-related strengths and weaknesses and have the opportunity to improve upon them, which in turn makes the company stronger. A win-win situation is hence created.
"Essentially, my leadership style can be typified as transparent and no-nonsense with an absolute believe in creating long term relationships by creating win-win opportunities, be it with external clients, vendors, internal resources and other stake holders."
With this in mind, Menzo comments on whether he believes his leadership style works, and how staff have reacted to his leadership, mentioning the happy and honest relationship amongst peers. Menzo sees his staff as
vital to his success and as coworkers, embedded four keywords into the culture of company; Drive, Integrity, Passion and Honesty.
"Crucially, the projects that Batavia engages in mostly involves the development of effective counter measures or preventive medicines for global health such as low-cost polio vaccine development, HIV vaccine development, or R&D on malaria or tuberculosis vaccines. Working on these types of projects attracts intrinsically motivated R&D staff, always willing to put in an extra effort as they are well aware of the daily death toll taken by these pathogens. It is therefore that Batavia management sometimes needs to protect its employees from structurally working late rather than having to motivate its employees to put in an extra effort. Indeed, one will often find that the lights at Batavia are still on way past office hours.
"Subsequently, the culture in the company is adhering to the so-called SMART (Specific-Measured-Acceptable Reasonable-Timed) principle regarding communication. This culture has been introduced as the market Batavia operates in is highly regulated given the fact that novel medicines need strict testing before they can be used in man. For example, documentation, testing, use of raw materials and infrastructure regulations are all scrutinized on a daily basis and anchored in work instructions and employee training."
Ultimately, Menzo is keen to sign off by talking about his overall aim in charge of Batavia, it is clear that the founders of Batavia Biosciences, using debt financing and re-investment of all surplus cash from operations, have brought the company to a promising position given the restrictions such instruments have. The next stage is to attract external capital to allow the company to further accelerate its growth. With the ambition to become a top-100 CDMO by 2025 and earning gross revenues in excess of 50 million Euros, such growth capital is definitely needed.
"Lastly, I build Batavia Biosciences with the aim to bring new medicines quicker to the patients and at affordable pricing. My motivation stems from the firm believe that in our world all who suffer from disease should have access to medicines regardless of where they live. In addition, I firmly believe that we should thrive to create a world that develops affordable medicines not only for the many but also for the few. I am proud that at Batavia we work effortlessly day in day out to make these dreams a reality."
Company: Batavia Biosciences
Contact: Menzo Havenga
Contact Email: [email protected] bataviabiosciences.com
Address: Bioscience Park Leiden Zernikedreef 16 Leiden, 2333CL, Netherlands
Phone: 0 88 99 50 600
Website: www.bataviabiosciences.com